Houston Logo design services
You understand your market. We perceive design. Work with our expert Houston logo design team to generate a custom logo design that gives a lasting impression. Mainly, we know how critical that means – hence, we give 100% personal consideration. Everything will be delivered within a few days for your special needs.
Logo design is way more detailed than people understand. Several businesses don't completely understand the impact that a logo has on consumers. Consumers don't consume a huge amount of time checking the description of all items they buy. But, some things affect choices, such as the logo design.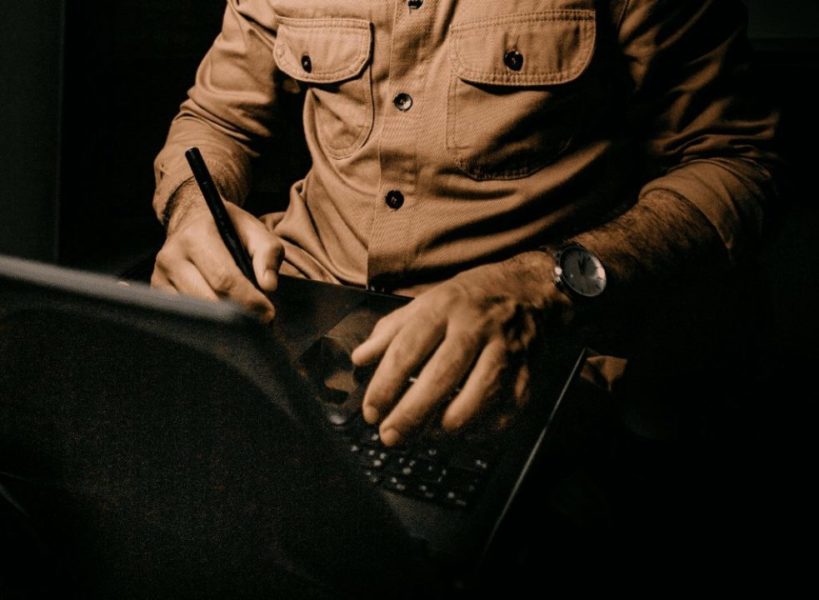 REQUEST A MARKETING CONSULTATION
Free Logo design!!!
Innov8ive Marketing is a logo creator for marketers, freelancers, small businesses, and large companies that produces professional-looking logos exclusively for you. Our team will design a striking, unique logo for you in a matter of days. Your business will shine from the mob, impressing clients and competitors alike.
Get a free logo design for your website, business cards, or e-mail if you use our website package (Take a look at our unique packages, choose the perfect deal that suits your budget).
Logo Design Benefits:
Get instant recognition
A logo is a company's first introduction to customers. If created strongly, it can stimulate the attention of the public and urge them to learn more regarding your business. Usually, it becomes a classic pictorial symbol of your name: the appearance of a business that people can recognize the most conveniently.
 This will help your business reach longevity. The more attention-grabbing and remarkable your logo is, the more you stand out from the competition.
Earn your customers trust
Brand loyalty is significant and something every company has to promote. An iconic and notorious logo makes a major contribution to raising brand loyalty.
As your business grows, your logo is going to become generally acknowledged. More people are going to recognize who you are and what you offer. This is going to shape the judgments that you're friendly and trustworthy as a company.
If you take the time to develop trust with your logo, brand loyalty is inevitable to happen. Once they love your business and what you can give, consumers will keep on searching for you. It will be your logo they try to find first.
Look good everywhere
As your business expands, you will presumably need to advertise your name across different sorts of media. This could involve everything from publications to web content, from commerce shows and expositions to handouts and corporate giveaways.
If you've established your brand message and effectively matched it to your logo, everything you produce and build becomes connected with the logo and the name.
Our Logo Design Process:
The logo design process can be difficult to explain directly: all logo designers in Houston have their strategy for logo improvement.
The first part of the logo design process involves a consultation with the client regarding the company's objectives and visual aesthetic. Modeling the logo is just a small part of the process; analysis and adjustments usually take most of the time. Designing a logo can be an unusually intricate process.
Creative logo design consultation
As a consultant, enhancing appearance and design needs a unique blend of scientific and social skills. A carefully planned logo will show that you have what it takes to make a strong business impression.
Most of the time, clients come to us with a design made by them. So we talk to them and give insights regarding the logo they've presented. If the client does not have a design outline, we meet with them to formulate a design outline first. This helps us to convey a course to the logo design process.
Review your logo design concepts
You present logo design concepts in the setting of applications related to your business. Clients have several uncertainties in their heads as they are not positive if the logo will serve their businesses. Hence, they present the logo to us, and we, in turn, give honest feedback and reviews.
In this logo design process, we might go back and forth multiple times until we attain compelling results. This is because we want to perceive how a certain logo design concept works on applications. Concepts must exactly match your message (company's message) to its target consumers.
Design tweaks
In consultation and discussion with you, who understands your own domain best, we examine the benefits of each solution and arrive together at a chosen logo design.
We then ask for your feedback on the logo we've created based on what we've reviewed and make adjustments respectively. The revised logo is again presented to you. Usually, there are multiple series of revisions before you, as a client, are content with the final product.
Approve your logo
Once you are satisfied with the final logo, we will provide a variety of file types that can be used for different outputs. Major file types include JPEG, PNG, and TIF in some cases.
A few clients may also need a rough draft of the final logo. A separate simplified version may be required in circumstances in which the full-size logo is very detailed and does not curtail completely.
We expect all possible demands of the client can be favorable, limiting the need for changes and alterations in the future.
How much should I pay for my logo?
There's a wide cost range for logos. Agencies charge $2,500 and more for a logo design, with some tapping the $5,000 to $10,000 value. Spending $1,000 and up will get you a team of devoted creators with the experience and skills to produce a compelling, inventive logo. A reliable agency will give you full ownership of your logo design.
FAQ
What can we design?
We can custom logo on different aspects of your business, like website, ad campaign, printed materials, business cards, social media accounts, label, packaging, and more – get your business the sought-after visibility it needs.
Why do I need a logo?
A logo is your company's visual identity. A highly developed logo builds trust and gets the public to remain loyal.  It helps them recognize your company. It talks to people with no previous knowledge or involvement with your business that you do an excellent job.
How do I choose the right designer for my business?
There are numerous businesses out there that declare to be excellent at logo design. It's necessary to consider many things when seeking an agency to design your company's logo. You want an agency/designer skilled in both the technical and aesthetic aspects of logo design. Take note of some highly regarded designers. Review portfolios when attainable to examine the logos designed by the company. Deliberate how they make you feel regarding the company that they were designed for.
Why choose us?
Innov8ive Marketing is one of the most reliable sources for logo design online. We are a team devoted to giving expert logo design services to its clients worldwide. Our custom logo designers in Houston have creative minds and exceptional skills.
Having extremely skilled and professionally trained designers, we produce results beyond your expectations and provide our clients an advantage above their competitors. By working with us, you can save money; you will not make foolish mistakes in design and advertising.
Best Logo Design Company in Houston
Whether your company has never had a logo before, or you'd want to remodel an existing logo, Innov8ive Marketing will consult with you to gain insight into what you, the customer, need and what your brand calls. We work to combine these two concepts into one complete result that you can be pleased with.
We understand how valuable logo design is for companies and our team stands prepared to provide you with a stunning depiction of your brand. Please visit our page to know more about us, and send us a message. We'd love to hear from you!
Education
We have earned industry leading certifications.
Systems
Dialed in systems are the key to growing a successful company. This is especially true in your sales & marketing efforts.

Cre8ive
We generate never ending ideas.
Passion
We are passionate about your business, because your success determines our success. 

Reputation
We believe in what we do and do what we say.

C.A.N.I.
We have developed a culture of constant and never ending improvement.



"Edwin made me a logo and now they working on my website and I'm very happy with how everything is coming together. I'm excited to continue working with them in the future."
ANGEL VENEGAS MUNOZ
"The best thing I have done for my business is to choose this full service marketing agency. They do it all for my business. They pay attention to items that require consistency and keep the initiatives coming."
"My husband and I used Oscar with Innov8ive Marketing to create our custom business logo, letterhead, and email address for our small business. We are truly satisfied with the outstanding outcome."
"I started a business, 3generationfencing about 9 months ago and had no idea how to truely market the business. Clark and his Innov8ive Marketing company have gone above and way beyond my expectations. I will be a loyal customer for years to come and highly recommend their services."
READY TO TAKE YOUR BRAND TO THE NEXT LEVEL
REQUEST A MARKETING CONSULTATION